You can go to church

or

you can come and
Be

Church
Live Intentionally + Love Radically
We are doing something fresh and new when it comes to church. Instead of focusing our energy and resources on building a physical building labeled as the church, we feel we've been called to be the church. Being authentic and serving others is the heart of who we are and what we do. Recognizing that in God's eyes everyone is of sacred worth, our desire is to create safe spaces where EVERYONE is loved, welcomed, included, and accepted. Our model of ministry is more of a "pop up" church model which means we'll be worshipping, connecting and serving in different locations in the Guilford and Alamance County areas.
​
Our Vision
​
Live Intentionally + Love Radically
​
We believe that our faith calls us to Live Intentionally and Love Radically in each aspect of our lives: in our relationships with God, ourselves, our community, and in the world. Imagine the impact of a community where every person lived intentionally and loved radically.
​
Our commitment to Live Intentionally and Love Radically determines all that we do as a community including worship, service, X Groups (small groups), and kids and youth ministry.
​
We believe that you can impact your community with God's love. So, live intentionally. Love radically. Join with us to Be Church!
Sunday - November 27: 11am
Thanksgiving Worship & Community Meal
Everyone is welcome at God's table. Come join us for a Thanksgiving Worship & Community Meal Gathering on Sunday, November 24th. We'll begin at 11am with worship and music, take time for giving thanks, and then we'll sit down together for a meal. Let's join in community together.
Please click on the picture below for Facebook event page, let us know if your coming to make sure we have plenty of turkey and fixin's. See you there!
Thanksgiving Meal, Worship, and Teaching
Looking forward to seeing you there
We'll add content here soon! We hope to share our monthly worship and connectional gathering teaching and other exciting information.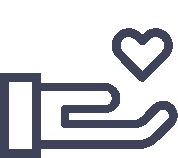 You must each decide in your heart how much to give. And don't give reluctantly or in response to pressure. "For God loves a person who gives cheerfully."
"Whoever is generous to the poor lends to the lord, and he will repay him for his deed."
I Cor. 9:7 and Proverbs 19:17